Absurdity
2019
Game identity
Brand mission is to provide keys to unlock the door into the unconscious and to release the visual and verbal poetry of collective creativity. Absurdity's identity is dynamic, playful and surprising.
The game has been created based on surrealism movement.
Designed for players over age seven.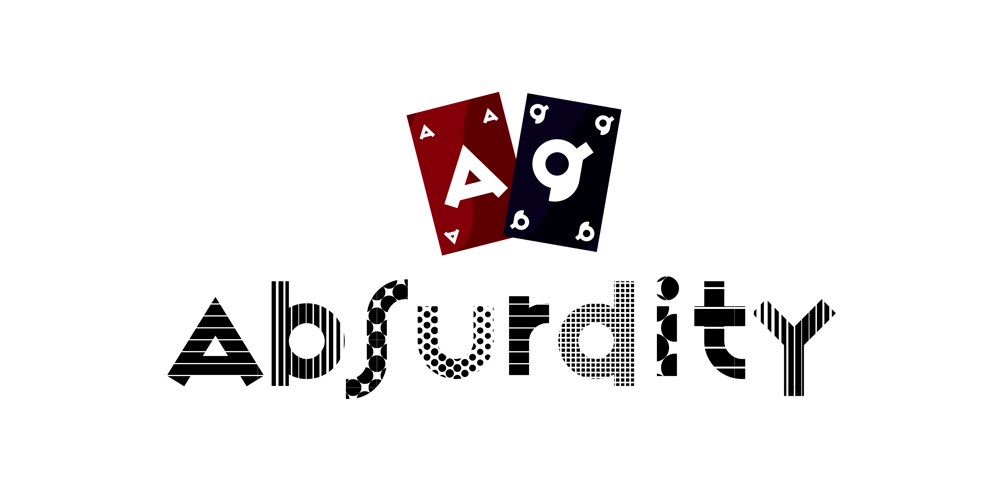 A different pattern has been applied for each letter in the logotype to emphasize the absurdity of the game. Cards were shown in the logo to reflect its genre.
Brand has three primary colors and two of them have been used in the logo.
Absurdity game packaging design
Packaging contains three different games. Game rules have been written on inner side of the packaging and additional space was conserved.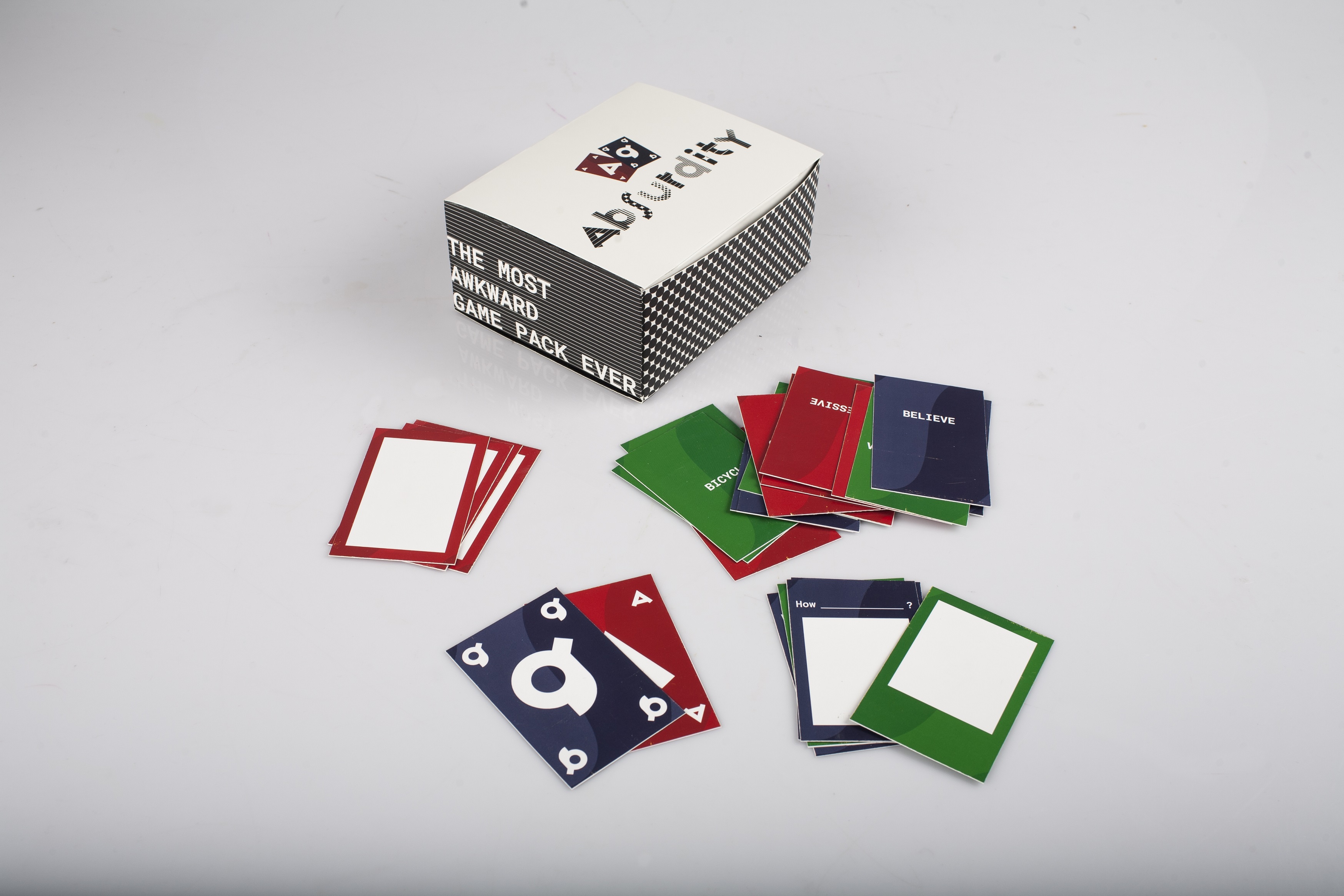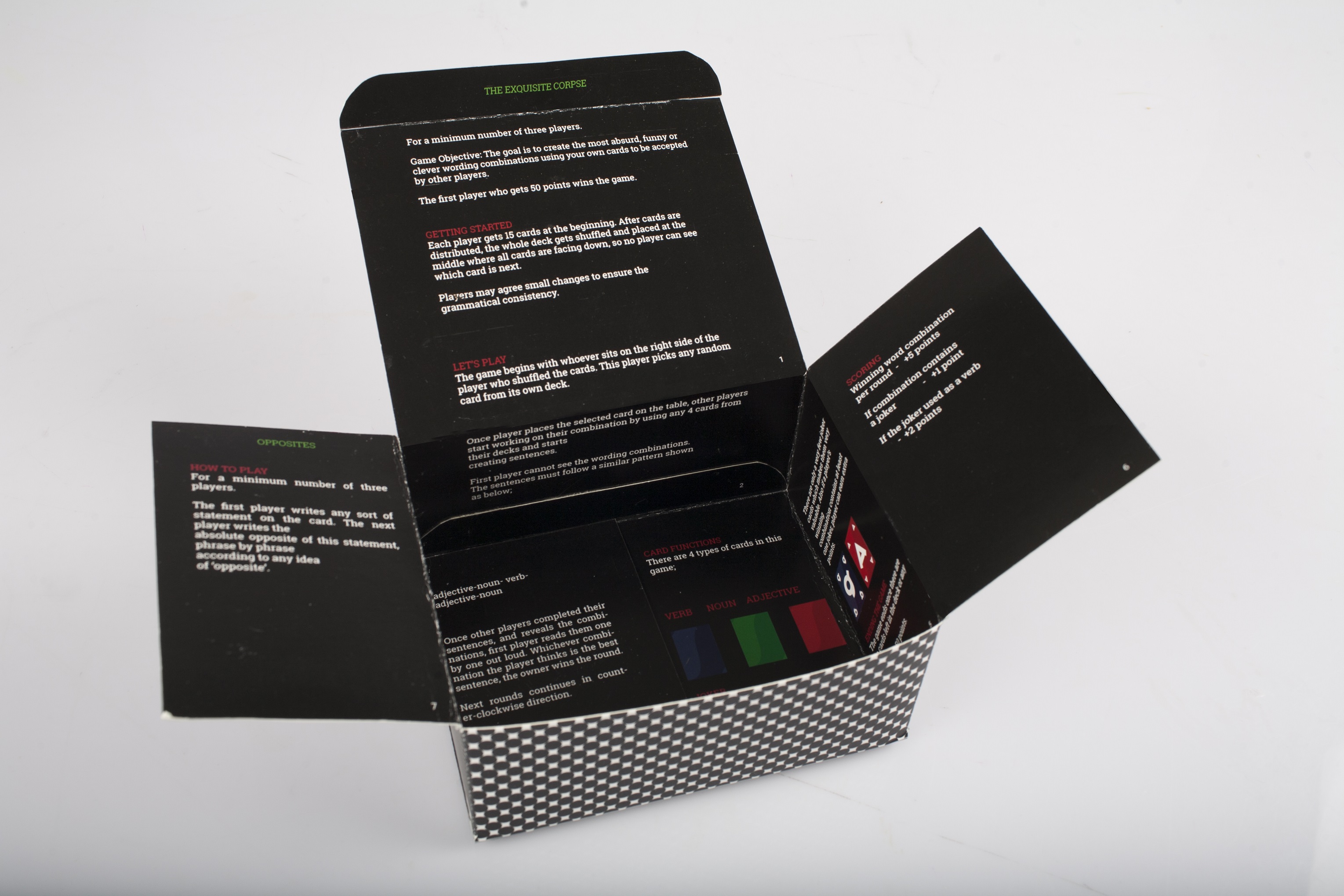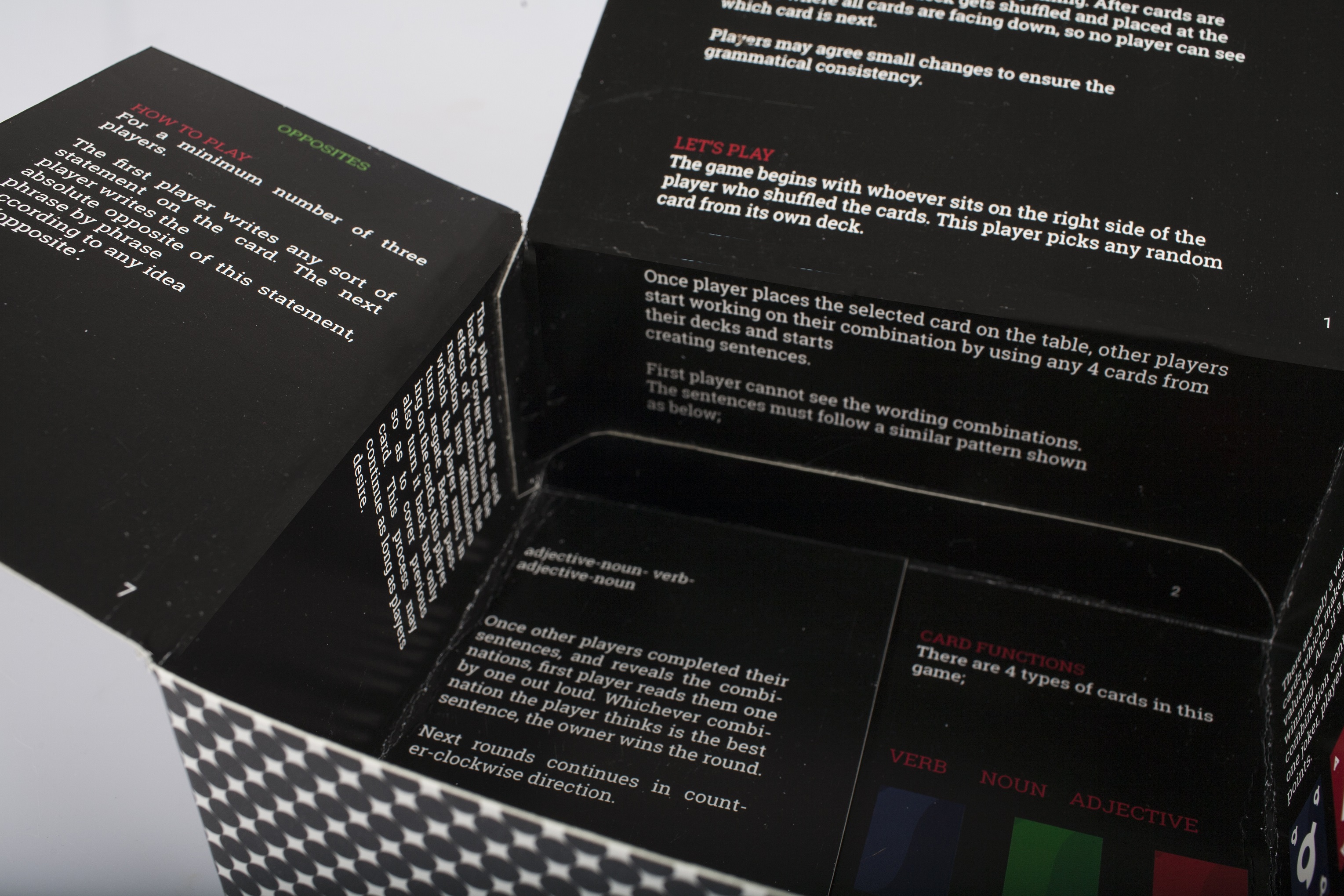 Collaborated with others artists in this advertisement campaign. Each paper was folded into three and artists were asked to draw head, torso and foot on each folded side without seeing the other parts. This is a common method used by surrealist artists and it fits perfectly into the game's atmosphere.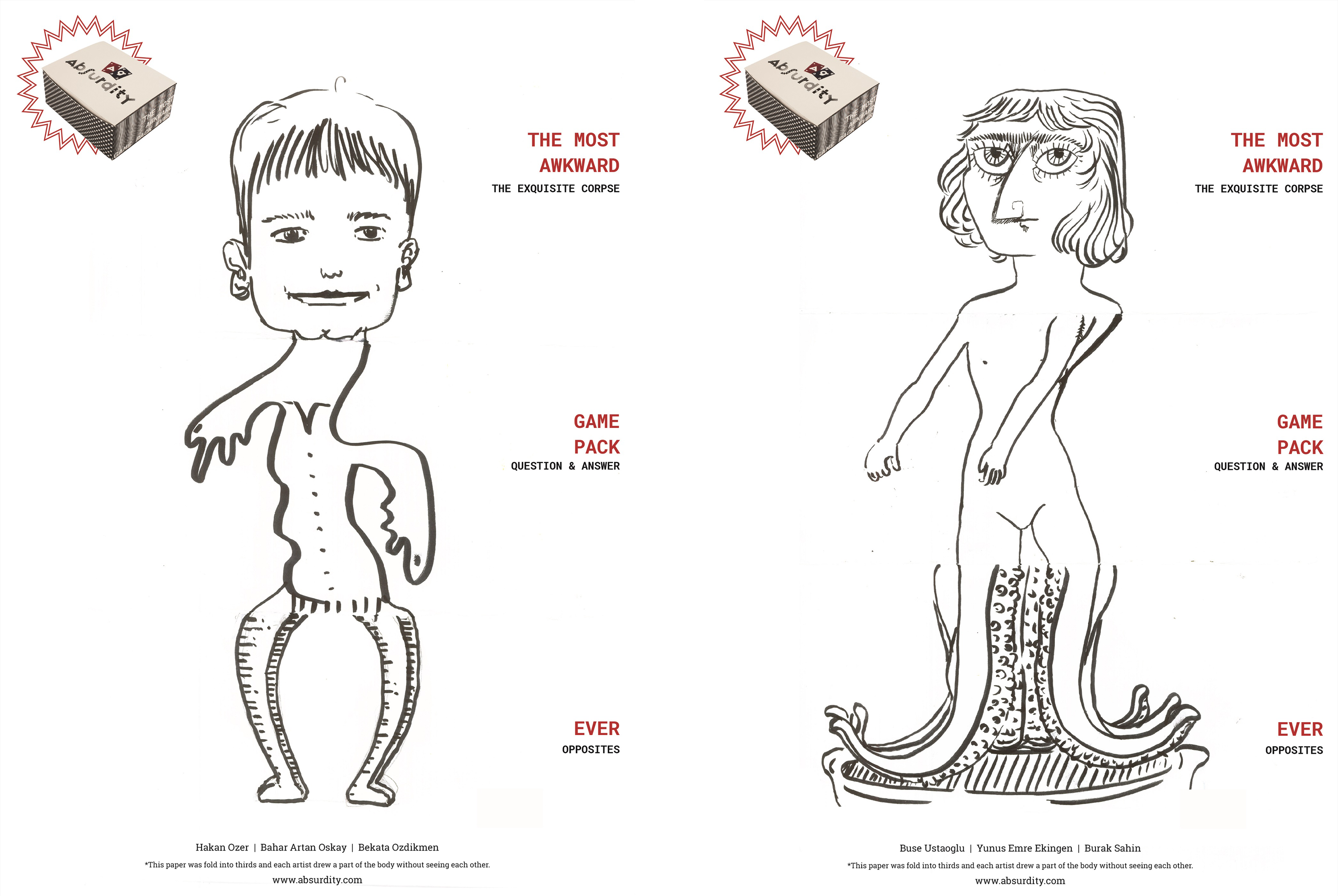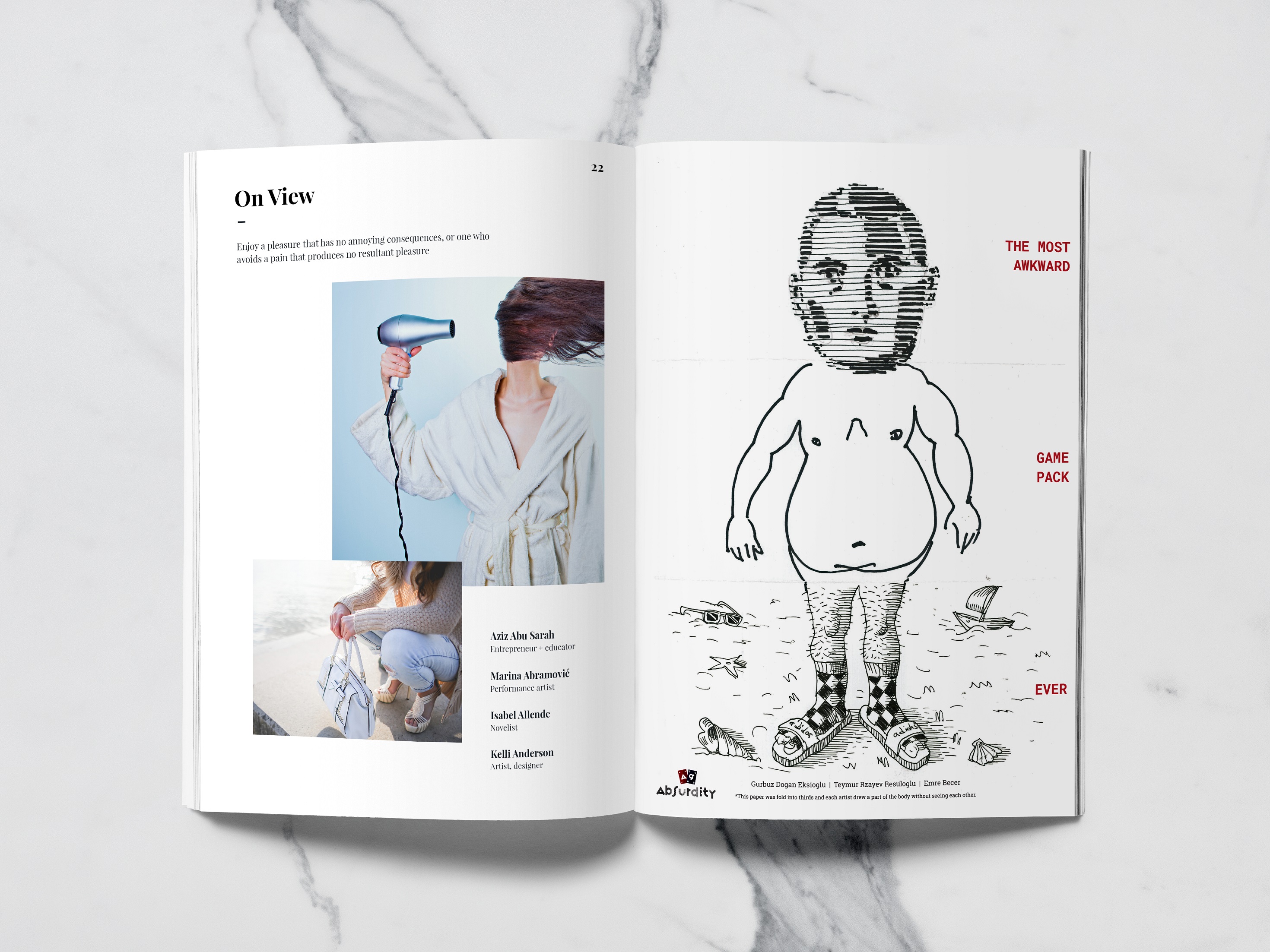 Promotion items